Stonebwoy's "Journey" song plays as Kudus Mohammed says goodbye to his former club
Celebrities Buzz
Stonebwoy's "Journey" song plays as Kudus Mohammed says goodbye to his former club
Ghanaian international Kudus Mohammaed in bidding goodbye to his former Danish club FC Nordsjaelland decided to ride on Stonebwoy's 'Journey' song of the Anloga Junction album.
Kudus who joined the top-flight Danish league side has moved to Dutch giant Ajax Amsterdam after spending close to two years with his former club after moving from Right To Dream Academy in Ghana.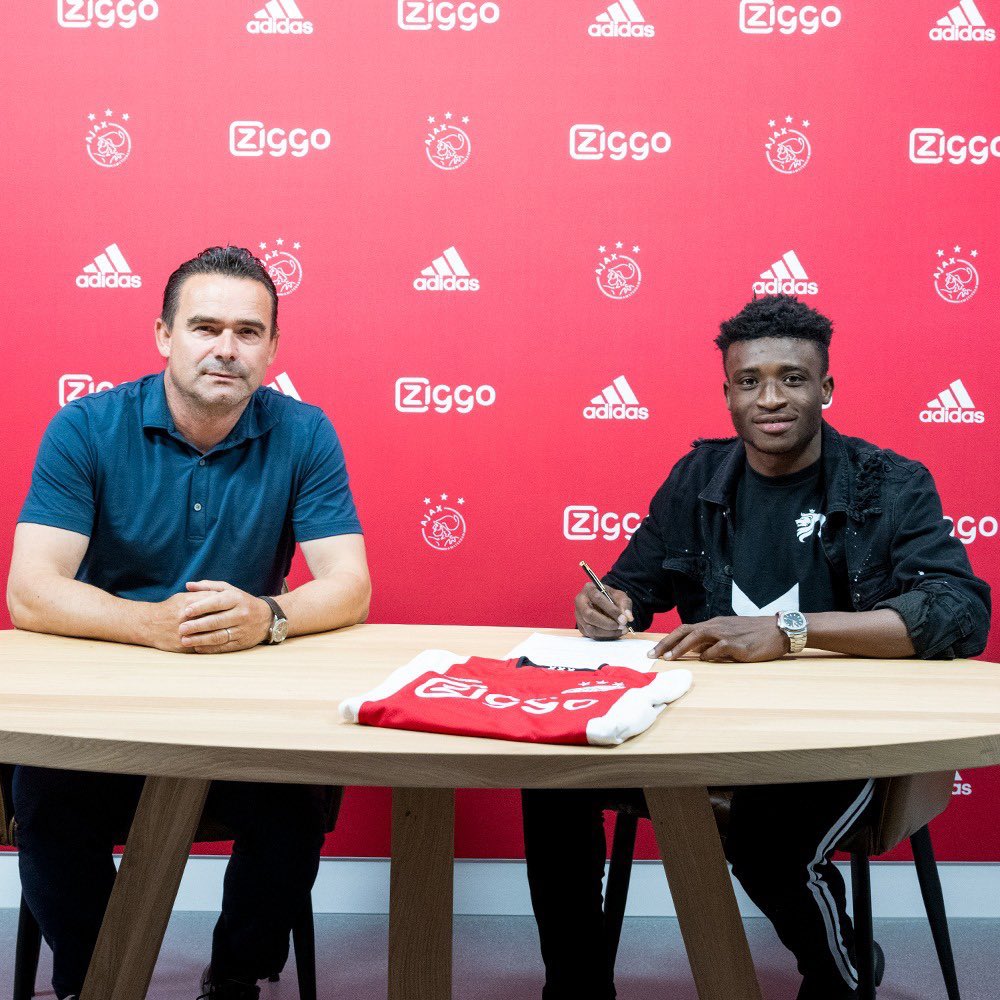 The 20-year-old Ajax Amsterdam signee shared a video of himself and other three players saying their farewell to the club as they move to other locations to continue with their footballing careers.
Stonebwoy's 'Journey' song was blaring loudly in the background to give reason to the moment and to signify the journey of his career as he moves in leaps and bounds to the top.
He captioned the video as follows:
Grateful for the development from the ground up to this memorable day. I leave with foot prints & fond memories at heart. I will keep cheering FCN from Amsterdam cos a Lion & Tiger are big cat family but not when I play against you. We Roar together. #kudusdream #kuduspride
Kudus Mohammed has joined Ajax Amsterdam on a three-year contract with a record fee of €9 million.
One of the players in the video, Ghanaian centre back Abdul Mumin, is also leaving Nordsjaelland after opting not to extend his contract with the Danish club.
FCN's assistant coach, a former Ghana U-20 head coach, Mas-ud Didi Dramani was also captured in the video handing out some of the flowers.
Watch Video Below:
Stonebwoy's "Journey" song plays as Kudus Mohammed says goodbye to his former club
Journalist Albert